As ASL's Internship scheme expands and develops, we are excited to welcome our two latest interns based in Malaysia and the Netherlands. Jenny Chin is working alongside ASL's senior account manager on a sales and marketing internship. And Micha Bruinvels is taking on the exciting challenge to enhance his graduation research by designing a brand new sustainable bar-range for one of the world's leading beer brands.
---
Jenny Chin attends the Xiamen University in Malaysia, a prestigious University where she is currently undertaking her Bachelor of Management in International Business.
We spoke to Jenny, asking her to explain what she is looking forward to throughout her time with ASL "During my internship, I'm working under the supervision of Rachel Tan, ASL's senior account manager here in Malaysia. I appreciate the effort that Rachel puts in to share her insights into communicating with customers and doing market research for clients like Shell, Heineken & Abbot. She's helping me to understand and adapt to the company's business and working culture. so I can complete every given task more efficiently".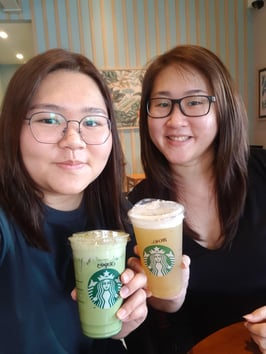 Jenny continued: " I have so much passion for marketing. I hope to learn how to collaborate with clients, improve my practical and theoretical knowledge of marketing, and gain valuable experience from this internship. This experience will help me to grow both personally and professionally. I am incredibly excited be part of the ASL family and willing to learn under Rachel's supervision. I look forward to contributing my skills and learn as much as possible".
Micha Bruinvels is the most recent intern to join the ASL family, in a very different role. Micha is 24 years old and lives in The Hague, Netherlands. He is currently studying industrial design engineering and will carry out his graduation research here at ASL. Micha is working on creating a innovative new sustainable bar-range for one of our largest clients, Heineken.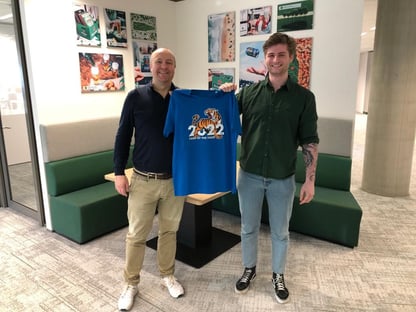 We spoke to Micha about his experience with ASL: I'm hoping to gain new insights on how to increase the value of products through sustainability and provide users/costumers information about the impact of the said products on our environment. Working with an iconic brand like Heineken is a great opportunity and I'm excited to see what we can create together over the next few months".
We are proud to welcome such fresh new talent into our business and wish them the best of luck with the rest of their exciting journey within ASL Global and beyond.
Emma Pomeroy, CSR Director, spoke about ASL's Intern Programme "In 2021 we set ourselves a new goal to expand our Work Experience programme to be more inclusive for young people in countries around the world, and we're delighted with the rapid progress made so far. It's vital to us that we support and encourage the next generation of industry leaders. That's why we introduced our inclusive Work Experience program - to provide keen and passionate young individuals with the opportunity to learn and excel."
---
As part of ASL's ONE WORLD initiative, we have set a specific target to significantly develop an inclusive Work Experience programme which gives young people from all backgrounds the opportunity to experience working with some of the world's biggest brands. Read more about our Diversity & Inclusivity initiatives.
Are you a recent graduate or young person seeking work experience or your first marketing role? We're always looking for talented people with a passion for teamwork and a disruptive mindset! Contact us today for the opportunity to join a friendly, dynamic global business.
---