To celebrate International Women's Day, this week ASL held a global workshop, focusing on the theme 'Bring out the Best in Yourself & Others'. The session was completely inclusive and open to all, with colleagues from 50 countries taking part.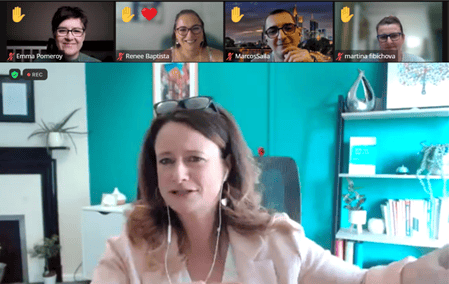 During the interactive session, delegates reflected on their past achievements, new skills learnt and how we can apply these to better support each other. ASL colleagues also took time to consider their 'future selves' and how they can build on their experiences & skillsets to help achieve those future goals.
ASL's CSR Director, Emma Pomeroy, spoke about the reasons for the workshop "Like people everywhere, since 2020, Covid has forced our teams to learn how to work effectively from home and take on new responsibilities as we adapted to the challenges presented by the pandemic. ASL colleagues have been amazing over this time, and we wanted to give everyone the chance to take a pause, recognise their achievements and connect with each other outside of the day to day business operations".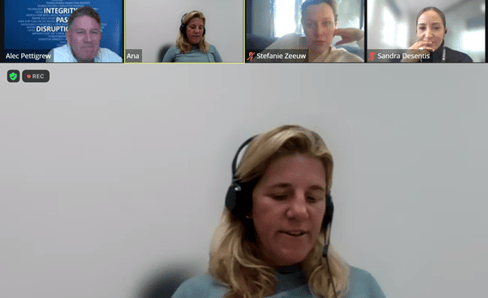 The workshop drew out discussions on commonalities between colleagues, and how we can all help to bring out the best in others. It was also an opportunity for people to explore how they can help others to overcome feelings of isolation and build stronger connections between teams and individuals.
Emma Pomeroy explained "The idea of supporting each other came through very strongly. Many people are still working from home, which can be a very isolating experience, and people welcomed the opportunity to connect with colleagues who they may not usually speak with. It was interesting to see how attendees were genuinely surprised and happy to discover so many similarities between them. A shared passion for our business and a strong desire to support each other emerged as key themes, which was great to see".
This is the first in a series of interactive sessions planned for 2022, open to all ASL staff. The workshops will deal with a variety of topics, both practical & theoretical, which are designed to encourage positive personal and professional growth for all ASL colleagues.
---
The workshop programme is part of ASL's Diversity & Inclusion initiative, which aims to nurture diversity of thought, experience, beliefs and cultures across our business. At ASL, we believe that this diversity helps to build a more innovative, dynamic and successful business.
---
ASL Global is committed to conducting our business in a responsible & sustainable way. Acting with passion and integrity, our people work with customers, suppliers and other stakeholders to make a positive contribution to social responsibility and environmental sustainability in communities around the world.
Discover more about our ONE WORLD initiative
---
Are you looking for innovative, sustainable marketing services support? Contact us to discover how ASL can help your marketing campaigns become more environmentally sustainable and socially responsible.