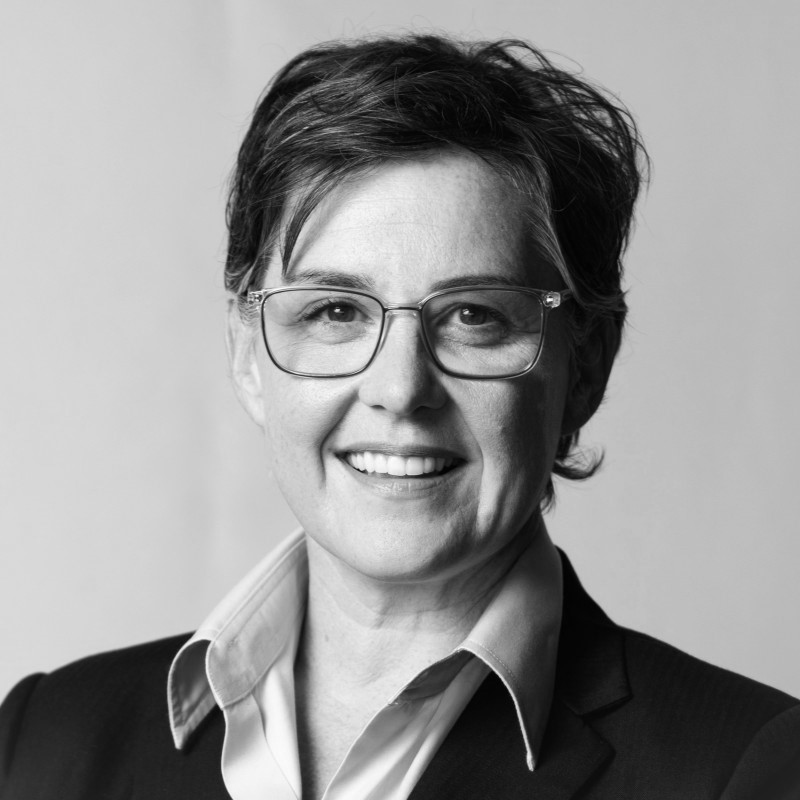 Sustainable Procurement - taking the environment and society into consideration as part of the procurement process - is an important way to help build sustainable value chains.
On World Sustainable Procurement Day (21st March) ASL's Chief Sustainability Officer, Emma Pomeroy, considers how the company is leveraging the power of sustainable procurement to facilitate positive change through complex, global supply networks.
A Strategic Approach
Nowadays, we often hear that "Sustainability is not just a buzzword". Consumers are increasingly aware of environmental and social issues, meaning that businesses should be making a serious commitment to transparent, sustainable supply chains; the cornerstone of any credible procurement strategy.
At ASL, we consider it part of our added value service, and our obligation as a global sourcing business, to help clients and suppliers achieve their ESG goals through the adoption of sustainable procurement practices.
Our strategy has three pillars: 1). Positive Impact - reducing our environmental footprint, 2). Thriving Communities - promoting diversity, equity & inclusions, and 3). Shared Value - positive change through cooperation.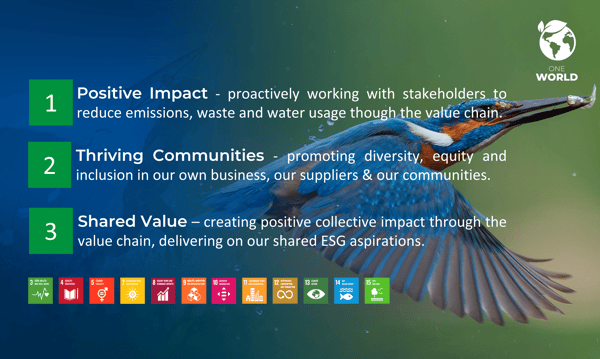 Building Sustainable Supply Chains
ASL has +2000 suppliers covering a wide range of marketing and consumable goods across 150 countries worldwide. Our shared value approach to managing this supply chain aims to move beyond mere compliance with regulations. We strive towards promoting best practice, which builds capacity and proactively helps suppliers on their own sustainability journeys.
Effective Supply Chain Evaluation
Through our evaluation programme, we assess each supplier on key ESG criteria, offering support for SME's & women/minority-owned businesses, and rewarding suppliers who show commitment to investing in environmental initiatives such as renewable energy sources and water recycling systems.
Evaluation criteria also include third-party engagement and scorecard metrics from leading sustainability rating platforms such as Ecovadis, Together for Sustainability (TfS) and Sedex.
Additionally, we promote inclusive practices and support community enterprises, which ultimately helps contribute to a more sustainable and equitable future for local communities.
Why Sustainable Procurement is Essential & Beneficial
Adopting sustainable procurement can bring about several benefits to your business. It enhances the customer perception of the brand, helps proactively manage risk through the value chain and ultimately drives towards broader ESG targets.
Sustainable procurement helps reduce waste and improve resource efficiency, not only benefiting the environment but also leads to cost savings. Embedding sustainable practices into a businesses operations can increase its value, as stakeholders increasingly recognise the importance of strong ESG performance alongside financial success metrics.
Creating Shared Value
In conclusion, the concept of creating shared value is helping us to build a healthy, agile and proactive supply chain - something our clients recognise and value as being well aligned with, and supportive of their own ESG aspirations.
Sustainable procurement is a fundamental element of ASL's One World 2030 initiative. We have made great progress since 2020 and I firmly believe that if we work together with the same ambition, we can drive positive change which creates value for all.
---
Contact us to discover how ASL can help you with adopting a sustainable procurement approach!