Posted on 22/10/2021 by Emma Pomeroy
Since 2018, ASL Global has pursued ambitious expansion plans based on client relationship development and organic, sustainable growth. This has resulted in the business doubling in size within the past three years, now employing over 350 people in 50 countries worldwide. To maintain this successfully trajectory, in recent months ASL has significantly strengthened its Senior Leadership Team with several key strategic appointments.
---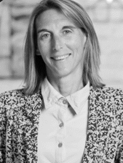 Earlier in 2021, Chrystel Adams joined the ASL team as Operations Director responsible for the global relationship with Mars, Royal Canin and Coca-Cola HBC. Chrystel has over 20 years' experience in delivering complex, global outsource contracts and is passionate about client servicing and growth. Teamwork is very important to Chrystel, and working with colleagues across 50 markets globally, she is already driving successful growth from the solid platform of ASL's existing long-term relationship with Mars.
---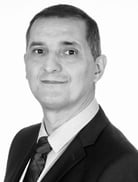 Marcos Salla recently joined the team to spearhead strategic relationships with ASL's key brand clients, including Coca-Cola. ASL has outsource marketing contracts with a number of Coke bottlers worldwide including Coca-Cola HBC, Coca-Cola Europacific Partners (ANZ), and Coca-Cola Icecek, with dedicated teams located across the Coca-Cola/ASL geographies supporting client requirements.
Marcos has many years' experience working client-side in both sales & marketing roles, and more recently in a variety of business consultancies, developing innovative outsourced marketing solutions. He will be responsible for developing the strategic relationship and identifying opportunities to add value for ASL's key global outsource clients.
---
The transactional side of ASL's business sets the company apart from its competitors who operate more conventional outsourcing models reliant on third party traders for specialist premia sourcing. Unique to the industry, ASL deals directly with manufacturers, with the complex technical knowledge required to do this successfully residing within its own teams.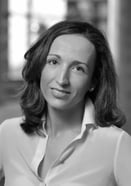 To further strengthen ASL's offering in this area, we welcome Angela Melgarejo into the Senior Leadership Team. For over ten years, Angela successfully held the position of Managing Director with MARP, leading the business to build a significant operational footprint across APAC, EMEA and the Americas.
Angela's experience in developing global premia sourcing programmes is a huge asset to the team, and she joins the business with a clear goal to add value for some of ASL's biggest transactional clients such as McDonald's, Procter & Gamble and BP-Castrol.
---
Alec Pettigrew, ASL Global's Chairman, commented on the recent appointments "ASL has experienced rapid growth since 2018, especially in Asia Pacific and across Europe. Despite the many challenges posed by Covid, I'm pleased to say we have remained on a strong growth curve over the past three years. As our business grows, so our Senior Leadership Team is developing alongside, focused on maximising opportunities to add value for our clients. These appointments ensure that ASL maintains the strength, breadth & experience to forge ahead successfully".
He continued "But it's not all about top line growth for us. As a privately owned company, ASL offers something truly unique in the delivery of outsourced marketing services. We believe in sustainable economic growth which delivers on our clients' business objectives and benefits the local communities in which we operate. We're lucky to work with progressive clients who challenge us to disrupt norms and think differently. Along with many years' experience and expertise, I'm confident these new appointments will bring fresh perspectives to the table; something our clients value highly".
---
ASL Global is a leading global marketing services business serving 150+ markets worldwide. Our teams in 50 countries work with the world's biggest brands to help create and execute marketing campaigns which excite audiences, build brand loyalty and demand attention.
Contact us today to discover more.