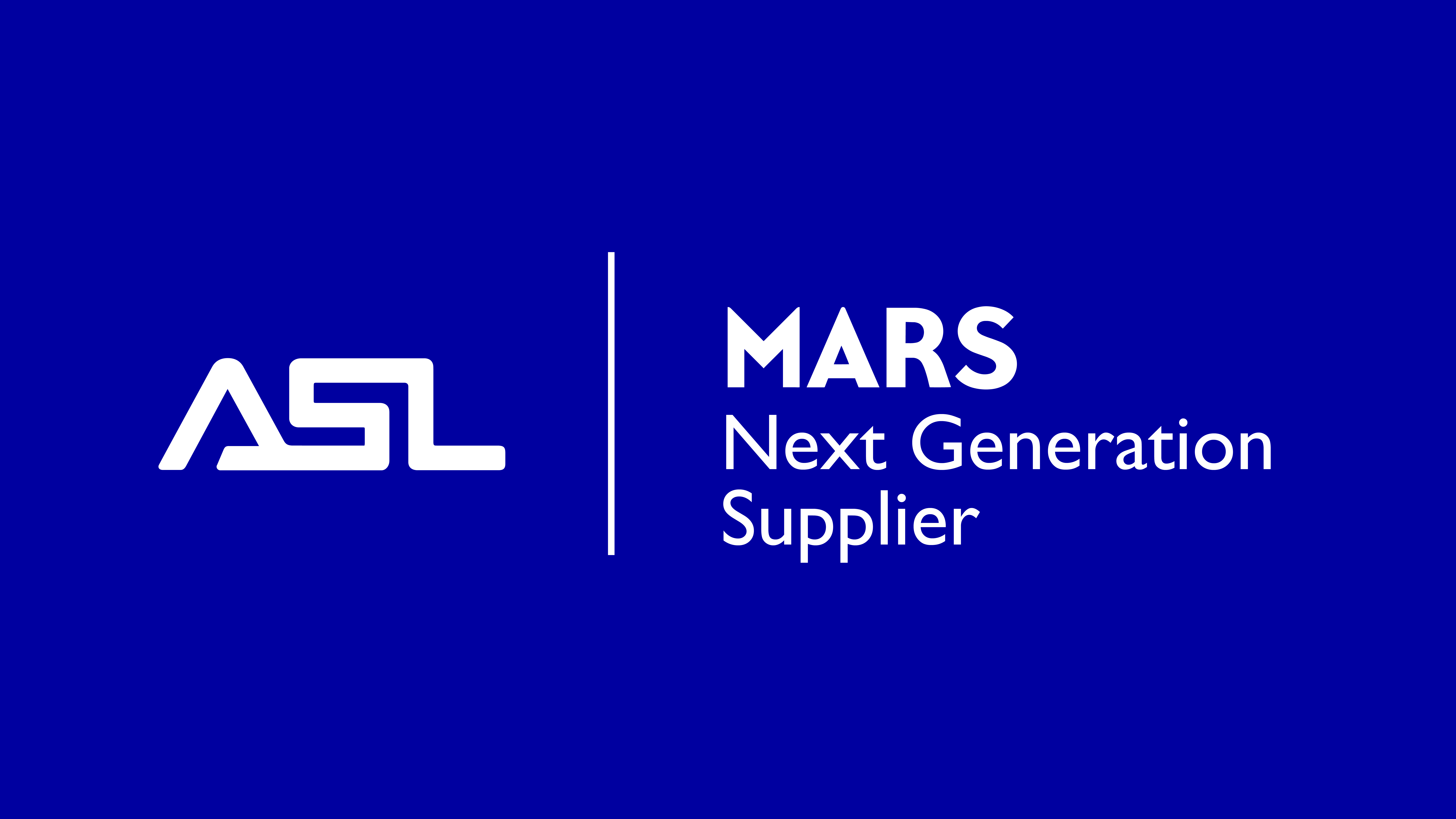 Posted on 18/10/2021 by Emma Pomeroy
As a valued global Mars partner for Premia, ASL Global is responsible for sourcing millions of promotional products for some of the world's best-loved brands such as M&M's, Dove & Royal Canin. ASL's compliance teams ensure that Mars' exacting quality & social standards are maintained through complex supply chains which manufacture those products for hundreds of markets worldwide.
Since 2019, Mars has partnered with EcoVadis to lead their Next Generation Supply Programme, developed for suppliers in critical spend categories. As a proud signatory to the Programme, and a strategic supply partner to Mars since 2014, ASL provides active support for the initiative, driving engagement through the value chain and helping Mars' build equitable supply chains on a global level.
In September, ASL's Vendor Compliance & Merchandising Teams joined an EcoVadis panel alongside Mars for a Webinar designed to help suppliers adopt the EcoVadis programme. The webinar was designed specifically for suppliers in China; as a major sourcing country for Premia goods, Mars is keen to see more Chinese suppliers in this category engage with their Next Generation Supplier Programme.
ASL's team shared best practice & learnings from their seven years working in collaboration with Mars and encouraged suppliers to engage with the EcoVadis assessment programme. The team shared ASL's experience on their EcoVadis journey since 2014 and spoke about the importance of a long-term commitment to the programme.
Lee Wai Hoong, ASL's Quality & Compliance Officer, explains "Our relationship with Mars has developed over the past ten years and positive engagement with EcoVadis during this time has been critical for us. Establishing a culture of openness and accountability helps to build a robust framework which has delivered very positive results, both for ourselves and our customers. It's not always easy, but progressive improvement is possible, through discipline, focus and commitment".
Alec Pettigrew, ASL' Chairman, introduced the session and commented on ASL's participation in the initiative "ASL has been engaged in the EcoVadis programme since 2014, attaining Gold status in 2017. We have seen significant benefits from this engagement, most importantly it has provided a clear pathway to improve our policies & procedures, which, in turn, creates a more sustainable business and a better workplace for us all. We're delighted to work alongside Mars in supporting suppliers on their own journey to success".
---
ASL Global is a leading global marketing services business serving 150+ markets worldwide. Our teams in 50 countries work with the world's biggest brands to help create and execute marketing campaigns which excite audiences, build brand loyalty and demand attention.
Contact us today to discover more.