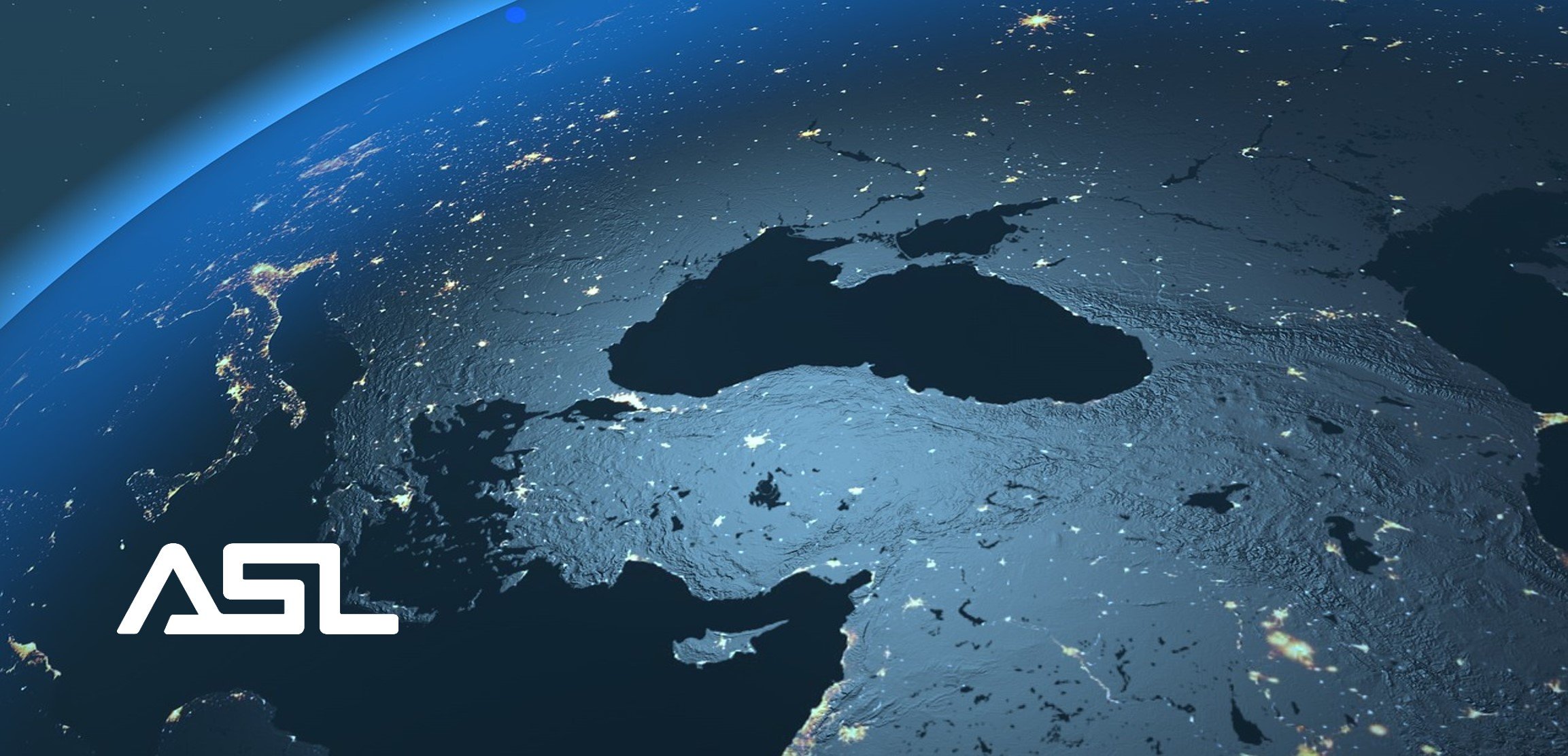 Posted on 29/10/2021 by team ASL
ASL Global's expansion plans continue apace. As a result of successful new business wins and rapidly developing relationships with existing clients in the region, we're pleased to report the establishment of ASL's latest office location in Istanbul, Turkey.
ASL already has a significant client services team in the area, serving markets across South and East Asia including Iraq, Jordan, Pakistan, India to the South and Kazakhstan, Kyrgyzstan, Tajikistan, Turkmenistan & Uzbekistan in the North of the region. ASL's team collaborate with clients on a wide variety of in-country and regional marketing activations, from Point of Sale activations in multiple retail outlets to high profile promotional campaigns such as the recent Coke tin activation in Bulgaria. The new Regional Hub Team in Turkey works closely with their sales colleagues across the whole region, offering both client services and supplier sourcing support.
Strategic Sourcing Expertise
The establishment of this new Regional Hub is also strategically important to ASL in the development of a scalable but flexible global sourcing model.
Lester Smart, ASL's Operations Director for the region, explains "Since 2019 we have rapidly expanded our client base in this area and along with that has come the development of a reliable and cost-effective local supplier network. We quickly identified the opportunity this presented in terms of our wider business, so the new Hub is designed to extend the reach of this sourcing network, both regionally in Central & South Asia, but with the capability to stretch further across our operations in Europe and Southeast Asia."
He continued "We've always operated a blended sourcing model, with most large volume orders traditionally produced in China, and local suppliers fulfilling smaller, quick turnaround requirements. But that picture is changing. We have a fantastic supply base building in this region which is quite capable of servicing ASL client needs locally, regionally and even on a global scale, if required. They offer competitive, flexible and high-quality supply solutions which are a great fit for the hugely variable marketing goods requirements of major brand clients such as Coca-Cola, Pernod Ricard, McDonald's and Beiersdorf"
Logistical & Environmental Advantages
Given the ongoing logistical issues faced by businesses shipping goods out of China, the development of a more flexible, localised supply chain also makes good sense to ASL and its clients for the longer term. A shorter logistical chain means less complexity, reduced risk and quicker lead times, not to mention the huge potential savings in cargo shipping carbon emissions, which can deliver up to an 80% reduction in carbon footprint, depending on the end destination and shipping methods used.
Emma Pomeroy, ASL's CRS Director, commented "Using local supply chains has an obvious positive impact on the environmental footprint of the products we're sourcing. Shipping tonnes of goods vast distances around the globe is expensive, time consuming, high risk and ultimately bad for the environment. If we can source those same goods at a more local level, we significantly reduce the carbon impact, save our clients time & money, and it creates an opportunity for us to support local economies in these emerging markets."
Sustainable Supply Chains
ASL's new sourcing team in Istanbul is already well engaged with local suppliers in the region, and is tasked with building up more capacity, especially amongst sustainable suppliers. ASL has a clear target to increase the amount of goods it sources locally by 50%, and a focus on building local supply chains helps towards that aspiration.
Lester Smart explains "This local approach also supports entrepreneurial community-based enterprises. We have some small but very innovative & high quality manufacturers in this region who have a lot to offer. We encourage them to develop their businesses in a sustainable way, paying living wages, offering flexible working hours for example, which benefits the local community and ensures we are using a responsible, transparent and sustainable supply chain, something that is critically important to our clients".
Do you operate a business in this region and are looking to source innovative, compliant and sustainable marketing promotional goods? Contact us today to see how we can help to inspire your customers and build your brand.
#oneworld #oneteam #aslturkey
---