Posted on 25/07/2022 by Emma Pomeroy
ASL Global is delighted to once again be awarded Gold Supplier Status from leading business sustainability ratings provider, EcoVadis. This rating recognizes ASL's commitment to continuously improving our environmental, social and ethical performance across all aspects of our business.
The Gold rating places ASL Global in the top 2% of companies in our industry globally, demonstrating the continuous improvement shown by the business since 2014, when ASL first engaged into the EcoVadis program.
Outstanding Performance
Within this year's assessment, EcoVadis has singled out ASL's advanced management approach to Ethics and Labour & Human Rights as particularly robust, citing the recent successful SEDEX SMETA 4-Pillar audit, ASL's commitment to in-person, on-site factory audits and Ethics awareness training for every employee across the business.
ASL's performance in the area of Responsible Procurement was also highlighted. In particular our detailed policies and procedures regarding social & environmental issues and our expertise in capacity building through the supply chain scored scored highly.
ESG Framework Development
Since 2020, ASL Global has developed a comprehensive set of progressive, strategic ESG targets, which set us apart as a business taking the lead with a real commitment to sustainable marketing.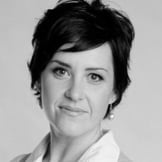 Emma Pomeroy, ASL's Chief Sustainability Officer, commented on the latest EcoVadis rating "We're delighted to retain EcoVadis Gold Status for 2022. As our business grows, we remain committed to becoming more sustainable, both in our own operations and our global sourcing network. This outstanding EcoVadis assessment reflects this strong commitment. And our new ESG target framework is helping us to drive improvement, both in our own business, and through our clients value chain."
EcoVadis provides a comprehensive sustainability rating system, evaluating private and public companies according to their social, ethical, and environmental impacts. This 2022, EcoVadis evaluated more than 90,000 companies in 200 industries across 160 countries.
For more information on ASL Global's sustainability commitments, see our latest CSR Report.
---
Do you want to partner with a Marketing Services business dedicated to responsible sourcing? Are you looking for ways to create more sustainable marketing campaigns? Contact us today to see how we can help your business work towards a more sustainable future.