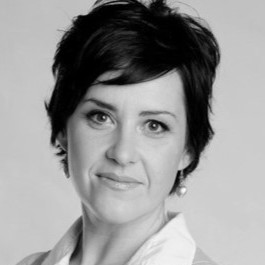 ASL Global's Marketing & CRS Director, Emma Pomeroy, considers the power of collaboration to help deliver more sustainable marketing activations for ASL's brand partners.
As business and the economy begin to resume normal operations following the fallout of Covid-19, companies are starting to strategize their operations and focus on building resiliency and sustainability for the future.
Social and environmental sustainability (in all aspects of business) are at the tops of everyone's minds, from consumers to leaders, to investors. As organisations look to double down on Corporate Responsibility & Sustainability (CRS), one thing is certain: collaboration is imperative. True results will only transpire once we're all willing to work together for the greater good: our environments and our communities.
---
So far, the shift to a sustainable future has been propagated by consumers, who have been instrumental in leading green movements and are now willing to spend more on products that are truly sustainable. A "good" product is no longer going to win a consumer's heart; it must be a product with great branding that also has a low environmental impact and strong social credentials. In fact, Nielsen projects that the global market for sustainable products will reach $150 billion this year, up $8 billion since 2020.
While brands often have full control over their direct spend, an area that is often overlooked on the sustainability front is indirect spend relating to their marketing activities & activations. Over 27% of a company's expenses go towards indirect spending to source materials from third parties, which is significantly more difficult to quantify and control since companies rely on their supply partners to help deliver sustainability through the value chain. And this number is likely to rise within the next few years, creating a blind spot in brands' marketing efforts & sustainability measurements.
---
As a marketing services provider, we at ASL Global identified this increased awareness of the importance of sustainability amongst our brand partners some time ago, and started allocating resources to enable more transparency and accountability within our value chains.
Our approach is two-pronged: working closely with our suppliers and customers respectively. As our customers continue to develop innovative campaigns, we work with suppliers to ensure that their products have a net positive impact on the environment and the communities they serve.
---
Pernod Ricard: Carbon Calculator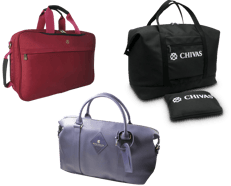 For instance, we work closely with one of our leading clients, Pernod Ricard, to deliver their sustainability goals. Close collaboration with Pernod's Travel Retail Team has resulted in the development of a unique Carbon Calculator for their extensive range of travel & gifting products.
Not all products are created equal - while one may be created from more sustainable materials, another might save on environmental impact by being more efficient to transport. Our partners at Pernod Ricard sought to understand the true sustainability of each promotional item by taking several factors into account, including materials used, transportation, printing methods, packaging and more.
This dynamic calculator considers the whole product life cycle to assess the sustainability of each stage, and makes proactive suggestions for improvements or alternatives which help to reduce the overall carbon footprint. For example, moving to a recycled material or a more optimised packaging & logistics processes.
---
Coca-Cola: Aluminium Cups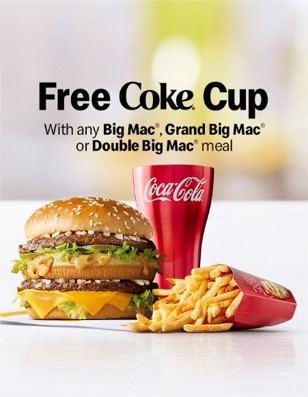 In 2020, Coca-Cola and McDonald's launched a joint collectables promotion across Australia. Both brands were keen to create a more sustainable marketing campaign around this major activation. As ASL Global were already sourcing the collectable Coca-Cola cups for the project, Coke's marketing team challenged us to present ideas to help improve overall sustainability.
Firstly, we suggested the promotional cups were migrated to a more sustainable material - aluminium. This versatile metal is strong, lightweight, durable and recyclable, offering significant savings in transportation costs and a healthy reduction in overall carbon footprint.
After producing 3.2 million cups for the project, our team collaborated with Coca-Cola Australia and proposed several sustainable options for packaging, eventually settling on locally produced, compostable bags in line with their sustainability objectives. This change resulted in removing 54 tonnes of plastic from the value chain, on a single order.
---
Of course, the CRS journey has only just begun. To ensure that our partners and employees stay the course, we continue to educate our stakeholders about the importance of sustainability through our One World initiative. By sharing our aspirations to Reduce Our Impact, Inspire Our Partners, and Help Communities Flourish, this embeds the values of sustainability within our culture.
Ultimately, to achieve the end goal of a sustainable earth, collaboration and incremental steps are crucial. By continuing to advocate for increased transparency and accountability within our supply chains, we can create a domino effect and rapidly increase the demand for sustainable and ethically-sourced products as a whole.
Curious to know how else we're fulfilling our CRS goals? Read more about our sustainability journey in our latest CRS report.
---
Do you need help driving efficiencies and transparency though your indirect spend supply chains? Contact us to discover how ASL can help your marketing campaigns become more environmentally sustainable and socially responsible.