Posted on 30/06/2022 by Ellie Roy
We are delighted to announce that ASL Global has been awarded an exclusive contract for the provision of marketing goods to leading global nutrition and lifestyle business, Herbalife Nutrition.
ASL Global is now the sole supplier for giftware and marketing & event-related in the European Region including all European and African markets. ASL's teams are designing and sourcing high end quality, gift products across a range of categories including Sales Promotions, Events Materials and Business Tools, to support Herbalife Nutrition's marketing activities and campaign programmes across in 40+ countries across both regions.
John Pollock, ASL Global's Global Sales Director, explains "We're proud to be named Herbalife Nutrition's strategic sourcing partner for marketing materials across such a large region. These materials will be sourced through a network of regional and local suppliers which maximises speed to market and ensures that we're providing the most sustainable and cost-competitive solution possible. We're excited to work together on some very innovative marketing campaign activations".
ASL Global has a robust, established network of experienced teams in all operational markets relating to the new contract. A dedicated team is already in place and working with Herbalife Nutrition to facilitate a smooth launch and the successful continuation of service provision.
Chris Stirk, Vice President Europe and Africa from Herbalife Nutrition also commented on the news "We're delighted to be entering into this new partnership with ASL Global. During the competitive pitch process, we were impressed by ASL Global's strong global presence and robust approach to quality and safety controls. The team's expertise and proactive, collaborative approach was also important in our decision making.
"Another key driver for us was ASL Global's market-leading technology procurement platform, which is helping to automate and control our marketing spend in these categories. We have confidence that ASL Global's team will deliver real value for Herbalife Nutrition".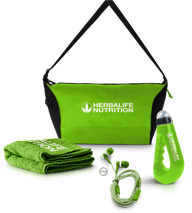 The contract scope includes a wide range of marketing goods, from kitchenware to travel products and electrical items, demanding broad industry knowledge and a reliable and compliant supply base. ASL Global's in-house team of QA/QC professionals ensure all goods are fully compliant to brand, quality and safety standards. A mix of local and regional suppliers is utilised to deliver the most environmentally sustainable product every time, depending on specific volumes and specification requirements.
---
ASL Global is a leading global marketing services business serving 150+ markets worldwide. Our teams in 50 countries work with the world's biggest brands to help create and execute marketing campaigns which excite audiences, build brand loyalty and demand attention.
Contact us today to discover more.