Posted on 17/12/2020 by team ASL
The GBDN-China 2020 Annual Conference was held this week in Guangzhou, China with ASL's General Manager for the region, Samantha Liu, in attendance.
The GBDN (Global Business Disability Network) is a unique employers-led worldwide network of multinational companies, national employers' organizations, business networks and disabled people's organizations (DPOs) working in collaboration to promote the inclusion of persons with disabilities in the workplace.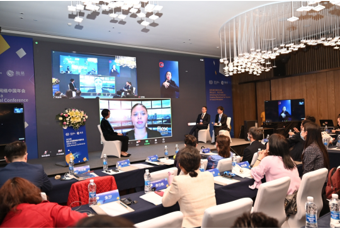 GBDN's Annual Conference created a safe space for sharing insight, initiatives and perspectives on the inclusion of people with disabilities in the workplace. The theme of this year's conference was 'Unlocking the Potentials: creating momentum for success in the future workplace'.
ASL's Samantha Liu, found it to be an extremely useful event "It's been a very worthwhile experience. Engaging with global thought leaders in this forum helps to generates innovative thinking, which, in turn, means we can help our suppliers become more inclusive in their operations. It's quite possible for businesses to enjoy tangible benefits from adopting a more inclusive approach, it's just a question of them developing practical, effective strategies which deliver genuine disability inclusion. Using the insights developed here, we can work with our suppliers to guide them towards more inclusive practices".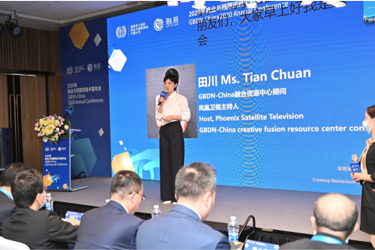 The conference brought together over 100 thought leaders to discuss the development of effective strategies for the management of employee disabilities, accessibility, and diversity & inclusion. Workshops focused on sharing practical research which provided insights as to how businesses can use diversification and innovation to improve the sustainability of disability inclusion, post-Covid.
ASL's CSR Director, Emma Pomeroy, also commented on how the GBCN's work related to ASL's own One World sustainability initiative "With teams in over 40 countries worldwide, ASL is already an extremely diverse and inclusive business, but we can always do more. A key pillar of the One World initiative is to help communities flourish, and the creation of proactive social inclusion programmes for our suppliers, offering disabled people a genuine path to employment, is an important part of this commitment. We're excited to explore how the fresh ideas generated by this conference can be used to help our suppliers create roadmaps towards meaningful, sustainable social inclusion".
---
ASL's sustainability initiative, One World, is focused not only on environmental sustainability, but also on making a positive contribution to the communities in which we operate.
ASL is committed, as a business and as individuals, to Reducing Our Impact, Inspiring Our Partners & Helping Communities Flourish.
Discover more about our ONE WORLD initiative
---