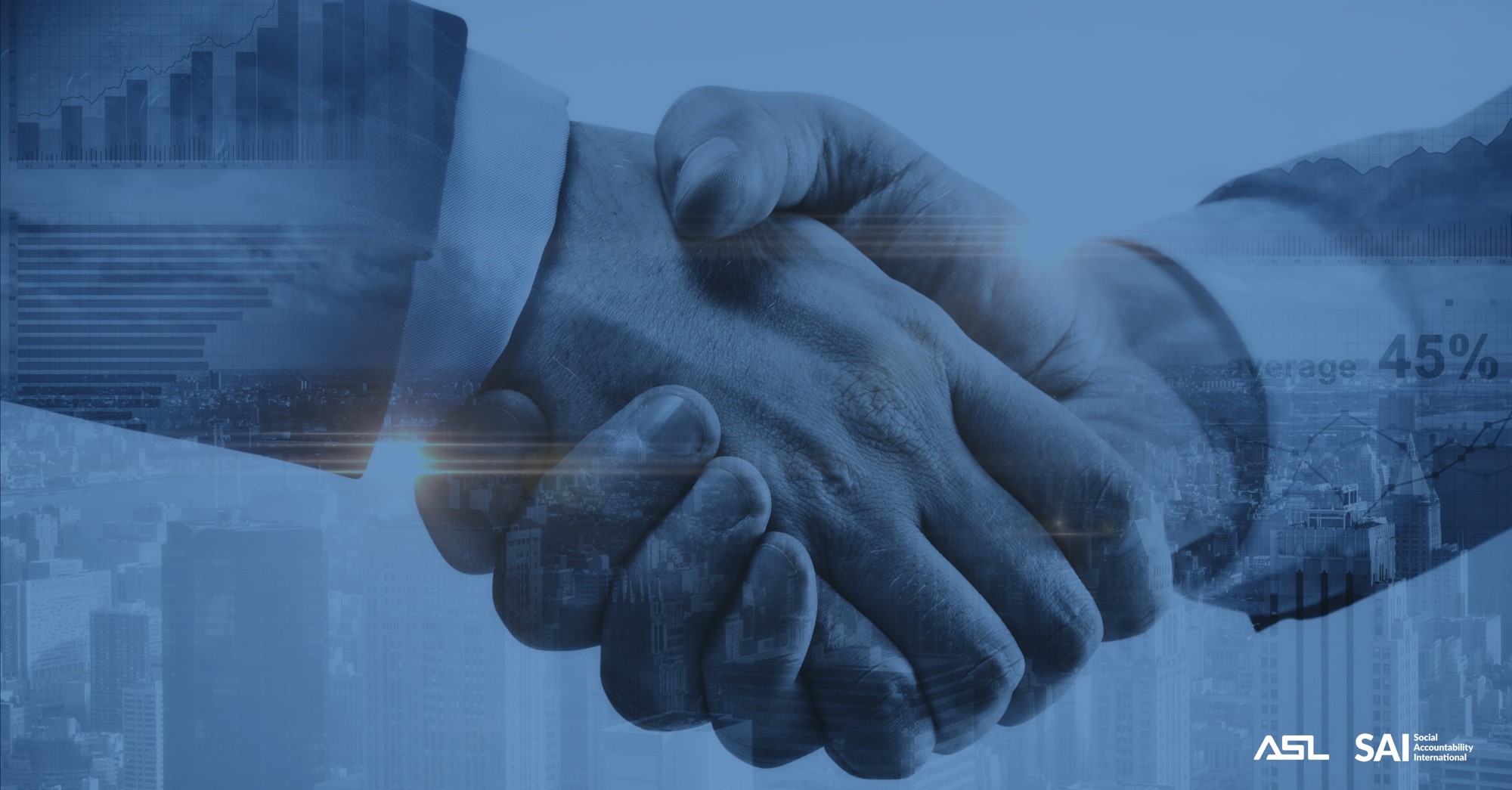 Posted on 16/09/2020 by Emma Pomeroy
We're delighted to announce that ASL Global's social compliance programme has been successfully evaluated by leading global social auditor, Social Accountability International (SAI), following a robust auditory process which commenced in June 2020 and concluded recently. The assessment involved a full review of ASL's documentation, policies & processes relating to social compliance, as well as panel interviews with SAI analysts, where ASL's internal and external procedures were scrutinized.
The evaluation programme was undertaken in partnership with iconic America lifestyle brand & retailer, Cole Haan, a major client for ASL in the Asia Pacific region. Cole Haan already works closely with SAI and was keen for ASL Global to undergo the social assessment, in order to support their own social compliance programme, and to create a 'best practice' model for other suppliers to follow.
---
Ashley Davis, Global Corporate Responsibility Director for Cole Haan, explains "At Cole Haan, we follow a management system approach to social compliance, and we believe in a commitment to partnership and continuous improvement, rather than hoping for perfection. To identify areas of opportunity for continued growth for ourselves, our suppliers, and our supply chain partners, we utilize SAI's tool, the Social Fingerprint Assessment, and we encourage our partners in the supply chain to make progress against the areas identified through the assessment."
She continued "ASL Global is a key supply partner for Cole Haan, and we're delighted with their collaboration on this initiative. We believe that the SAI assessment contributes to more resilient, prosperous, and humane supply chains and business partnerships, and we need the support of partners such as ASL who take a proactive approach to what is a very rigorous evaluation. We're grateful for ASL Global's transparency and shared commitment to creating positive social change through a systems approach."
---
Lee Wai Hoong, ASL Global's Chief Quality & Compliance Officer led the initiative from within ASL. He commented on SAI's verification of ASL's programme "We believe that the focus of sustainable development goes beyond just our impact on the environment, important as that is. It's also about ensuring a strong, healthy and just society. As a global sourcing business, we have a responsibility to develop a sustainable supply chain that has a positive impact on the communities within which it operates".
"We are very pleased that Cole Haan and the SAI found our social programme to be satisfactorily compliant. Our supply chain is extremely complex and we are proud of how we manage its many component parts in an open, inclusive and transparent way. Supply chain sustainability is at the heart of our sourcing strategy, and this independent verification of our social programme reflects that commitment".
---
ASL Global's social compliance programme is part of its 'One World' initiative. ASL Global is committed to conducting its business in a responsible & sustainable way. Acting with passion and integrity, ASL's people work with customers, suppliers and other stakeholders to make a positive contribution to social responsibility and environmental sustainability in communities around the world. ASL is committed, as a business and as individuals, to reduce our Impact, inspire our partners & help our communities flourish.