In November, we posed a question: "What does it take to create a culture where women are genuinely valued in positions of leadership?" At ASL Global, we've found that a belief in meritocracy and simply recognising talent when we see it is the best way to create valued leaders, whatever their gender.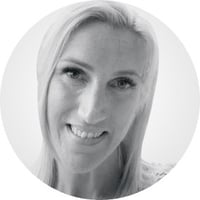 Lucie Harris is ASL's ANZ Operations Director, heading up operations across Australia, New Zealand and adjoining markets in the region. Lucie was originally based in the UK in the role of Global Account Director, managing global brand programmes for major marketing activations such as the World Cup and the Olympics.
Having spent over 15 years' within the Promotional Marketing industry, Lucie is one of our most experienced and knowledgeable leaders. Back in 2018, she took on a huge challenge, moving from the UK to Australia to help implement a new outsourcing contract for Coca-Cola in the region.
Initially, Lucie planned to stay for only six months (doesn't everyone from the UK?!) but she is now entering her fourth year in the country, having made it her home and significantly expanding her role within the ANZ team. Lucie now heads up ASL's entire operation in the region, managing a growing team and an impressive portfolio of transactional and outsource contract clients.
We asked Lucie to reflect on her life and career with ASL Global to date:
1. How do you balance work and life responsibilities?
Working across global markets and being based in Australia certainly has its challenges. It's important that I allow myself time for daily exercise and set boundaries at weekends to ensure I spend time with my fiancee, John and our friends. I always make time for a daily Facetime with my family back in the UK.
2. As a female leader, what has been the highlight of your career (so far)?
Through my time working at ASL I have been fortunate enough to experience many highlights. The Euro's, The World Cup & The Olympics are just a few of the large scale projects I have been involved with. The ultimate highlight for me has been heading up the ANZ market. I am privileged to work with a committed and focused team across Australia, New Zealand, Indonesia, Hong Kong & China.
3. What personal sacrifices have you made throughout your career?
There is always an element of sacrifice when you look to focus on your career. For me the personal sacrifice is time. Whilst it has been my decision to make a life in Australia, it is still incredibly tough being away from family and friends back in the UK.
4. Could you name a woman who's inspired you the most?
The woman who has most inspired me is my mother, Anita Harris. She put her career on hold to raise me & my sister, and in later life she became a full time care giver for my extremely sick father. My mother always taught me that if you want something in life, you work for it - do everything to the best of your ability, with confidence, grace & conviction. She never got to reach her full career potential but she has made sure that I continue to achieve mine.
5. What energises you about work?
I have a job that i truly enjoy and I know this is rare. I love dealing with multiple markets and enjoy the challenges each day brings. Travelling to so many countries across the globe and experiencing factory visits & trade shows in Hong Kong & China is something that I absolutely love to do, and miss a lot. Working in the marketing services industry, no two days are ever the same.
6. Is there anything specific about working for ASL that you've found beneficial as a female professional?
Working for ASL has given me some incredible opportunities. The fact that the company employs a higher percentage of females shows me that it is a business which believes in equal opportunities and progression based on merit.
7. How do you unplug from work?
My favourite ways to unplug from work include walking, exercise, socialising and box sets!
---
Do you want to know more about ASL's female leaders? Contact us to see how we encourage diversity, equity and inclusivity, both in our own business and the communities in which we operate.
#diversity #equity #inclusivity #oneworld #oneteam #aslfamily #femaleleaders
---