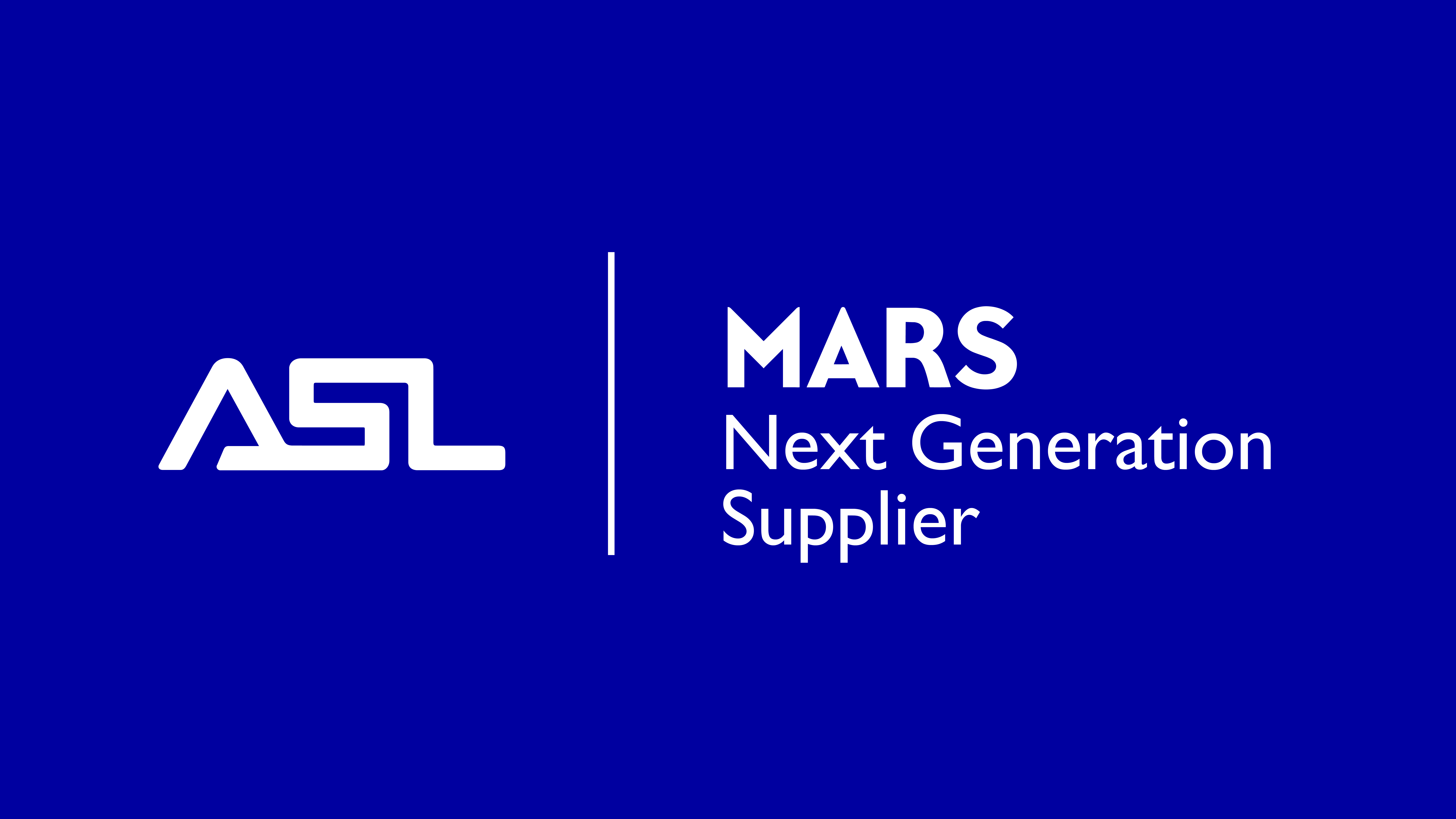 Posted on 23/06/2022 by Dianne Cuenco
Already well established as a valued supply partner to Mars Incorporated, ASL Global is delighted to be appointed as Mars' exclusive global partner for Premia Marketing Materials. The newly expanded contract covers all markets worldwide and includes the design, sourcing, and delivery of promotional materials across the Mars organisation, including some of the world's best-loved brands such as M&M's, Dove & Royal Canin.
Since 2015, ASL Global has worked with Mars to deliver innovative, high quality premia merchandise. This new contract has been awarded based on this strong, established relationship and its ability to create a robust, sustainable, and compliant marketing goods supply chain for Mars. The provision of a bespoke buying platform for Mars' marketing community is a key cornerstone of the new global service.
Niamh Fitzmaurice, Senior Global Sourcing Manager Marketing and Sales for Mars explains "Working with ASL, Mars has made important progress in the development of more transparent supply chains for our indirect marketing spend. The buying portal provides a secure, data-driven procurement process which delivers quality assurance, brand compliance and encourages collaboration & spend leverage across our teams worldwide. This partnership adds significant value to our marketing activities and supports our Next Generation Supplier Programme".
Mars is well known in the food & pet care sectors for robust standards of quality & safety, both across its own product ranges, and its promotional marketing items. Over the past six years, ASL's dedicated sourcing teams in Hong Kong and China have built an unrivalled understanding of the Mars Corporation, its brands, and rigorous Quality Assurance & Safety standards.
John Pollock, ASL's Global Sales Director, commented on the new strategic partnership "We're delighted to develop our relationship with Mars in this way; becoming their strategic sourcing partner of choice is something we've worked towards over the past six years. Our teams are fully immersed in the Mars' brands and commit 100% focus on the delivery of innovative, top quality marketing products which help Mars maintain their market-leading position. We're proud of the brand knowledge & expertise our team has built up, and we're confident that operating from this more strategic position will drive further value through the supply chain for Mars".
John Pollock added "Our approach has always been to grow with Mars and build our service around their requirements. As a privately owned business, we have the agility and flexibility to create a unique service model which delivers exactly what Mars' needs and, critically, aligns with their strategic sustainability goals, especially helping local communities in the value chain to thrive. We're excited to expand our partnership to a global level."
---
ASL Global is a leading global marketing services business serving 150+ markets worldwide. Our teams in 50 countries work with the world's biggest brands to help create and execute marketing campaigns which excite audiences, build brand loyalty and demand attention.
Contact us today to discover more.